skip navigation
Daily Schedule
Wed, Dec 07, 2016
DAILY SCHEDULE
WEEKLY SCHEDULE
Wednesday, December 07, 2016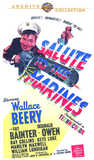 Once a Marine, always a Marine. After three decades in the corps, Sergeant Major William Bailey, a tough-minded drillmaster serving in the Philippines, retires. He leaves with one... more
Synopsis: This short film traces the life of musician Jan Savitt, from childhood to leader of his current band. Vitaphone Release 1409A.
Dir: Jack Scholl
B/W
10 min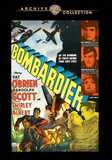 After Pearl Harbor, America prepared to fight for it's life. In mere weeks, millions of civilians from farmers to bellhops were turned into battle-ready gunners, commandos, Seabees,... more
11:30 AM
B/W - 138 m

TV-PG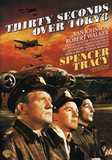 Van Johnson, Spencer Tracy, Robert Walker, Robert Mitchum. Based on a true story and boasting a fantastic cast, this profoundly realistic war drama (featuring film footage from the... more
2:00 PM
B/W - 118 m

TV-PG
In this landmark film, passion and tragedy collide on a military base as a fateful day in December 1941 draws near. Private Prewitt (Montgomery Clift) is a soldier and former boxer... more
4:00 PM
B/W - 135 m

TV-PG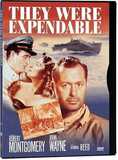 Commemorative packaging more
Synopsis: This short film takes the viewer along the Pacific International Highway in Mexico.

Color
9 min

TCM PRIMETIME - WHAT'S ON TONIGHT:
75TH ANNIVERSARY OF PEARL HARBOR
10:45 PM
B/W - 124 m

TV-G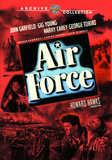 The Flying Fortress Mary-Ann and it's crew leave San Francisco for Honolulu on the day before Japan's sneak attack on Pearl Harbor... and fly right into World War II. Howard Hawks... more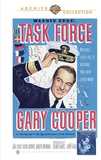 Told in flashback Task Force stars Gary Cooper in a wide-ranging performance taking him from brash young aviator to command of an aircraft carrier. more
4:45 AM
C - 119 m

TV-MA
Widescreen
Closed
Captions
Director Steven Spielberg's wild comedy about about wild Bill Keso, the gung-ho fighter pilot who can't wait to get his hands on the enemy... if only he could find them. Lavish... more
There are no titles in the genre scheduled.
Recent Movie News
Elizabeth and Michael
- One of the country's leading authorities on popular entertainment presents an eye-opening and unique biography of two larger-than-life legends--Elizabeth Taylor and Michael Jackson--and their unlikely yet enduring friendship.
TCM Movie Database
Your destination for exclusive material from the TCM vaults
LEARN MORE >