skip navigation
Daily Schedule
Sat, May 28, 2016
DAILY SCHEDULE
WEEKLY SCHEDULE
Saturday, May 28, 2016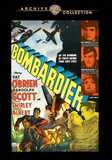 After Pearl Harbor, America prepared to fight for it's life. In mere weeks, millions of civilians from farmers to bellhops were turned into battle-ready gunners, commandos, Seabees,... more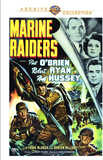 The fight for Guadalcanal is intense, but Marine Raiders led by Maj. Steve Lockhart (Pat O'Brien) and Paramarines under Capt. Dan Craig (Robert Ryan) repulse the Japanese with vigor... more
Commemorative Packaging. more
1:00 PM
B/W - 135 m

TV-PG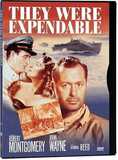 Commemorative packaging more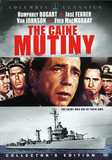 The Caine is a battle-scarred Navy vessel under the command of Captain Queeg, who rules with an iron fist. But Queeg is a man who suffers from an acute case of insecurity and stress,... more
5:45 PM
B/W - 123 m

TV-14
North Africa, World War II. British soldiers on the brink of collapse push beyond endurance to struggle up a brutal incline. It's not a military objective. It's The Hill, a manmade... more
TCM PRIMETIME - WHAT'S ON TONIGHT:
MEMORIAL DAY MARATHON
8:00 PM
C - 161 m

TV-PG
Widescreen
Closed
Captions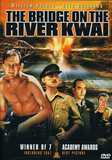 When British POWs build a vital railway bridge in enemy-occupied Burma, Allied commandos are assigned to destroy it in David Lean's epic World War II adventure THE BRIDGE ON THE... more
11:00 PM
C - 176 m

TV-MA
Widescreen
Closed
Captions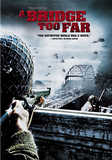 Michael Caine, Sean Connery, Edward Fox, Gene Hackman, Sir Laurence Olivier. An all-star WWII drama about a disastrous military error. Directed by Richard Attenborough.... more
Synopsis: This short film provides a behind-the-scenes look at the making of "Ryan's Daughter" (1970).

Color
6 min

2:15 AM
B/W - 118 m

TV-PG
In this landmark film, passion and tragedy collide on a military base as a fateful day in December 1941 draws near. Private Prewitt (Montgomery Clift) is a soldier and former boxer... more
4:30 AM
C - 140 m

TV-PG
Widescreen
Closed
Captions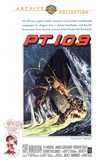 President John F. Kennedy kept a unique inauguration gift on his White House desk: A coconut encased in plastic. The tale of that coconut is the heroic story of PT 109. Academy Award... more
There are no titles in the genre scheduled.
Recent Movie News
San Francisco Silent Film Festival Begins June 2
- The 21st Annual SFSFF begins June 2, with screenings running through June 5 in the historic Castro Theatre in San Francisco. The festival includes 19 programs total, with all films accompanied by live music.
TCM Movie Database
Your destination for exclusive material from the TCM vaults
LEARN MORE >