skip navigation
Daily Schedule
Fri, Jul 21, 2017
DAILY SCHEDULE
WEEKLY SCHEDULE
Friday, July 21, 2017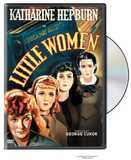 Repackaged. more
A young woman is put in charge of a private boy's school and must teach her rebellious wards gentlemanly behavior. more
9:30 AM
C - 111 m

TV-PG
Widescreen
Closed
Captions
11:30 AM
C - 102 m

TV-G
Widescreen
Closed
Captions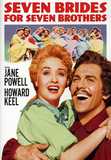 REPACKAGED. ECO AMARAY. Howard Keel and Jane Powell are rapturous newlyweds who tame his six rowdy bachelor brothers in the wild Oregon backwoods in this Best Score Academy Award... more
Domestic comedy about a New York drama critic, his wife and children, who move out to the country and struggle with dad's daily commute. Direction: Charles Walters Actors: David... more
3:30 PM
C - 119 m

TV-G
Widescreen
Closed
Captions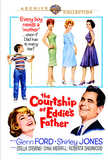 Who will be the next Mrs. Corbett? Will it be the chic designer? the Miss Montana Pageant hopeful? the headstrong lady across the hall? It's a big decision for any boy to make for... more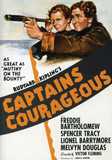 The fishing schooner We're Here has just pulled up a different kind of fish: rich, 10 year old Harvey Cheyne, who tumbled off the side of a sleek ocean liner. Harvey will have to... more
TCM PRIMETIME - WHAT'S ON TONIGHT:
TCM SPOTLIGHT: TCM SPOTLIGHT: 50 YEARS OF HITCHCOCK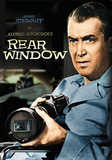 When a professional photographer (James Stewart) suspects his neighbor of murdering his nagging wife, he enlists his socialite girl friend (Grace Kelly) to help investigate the... more
10:15 PM
C - 99 m

TV-PG
Widescreen
Closed
Captions
Alfred Hitchcock shifts gears for this unusual black comedy, set in New England, concerning the problems a dead man causes his former neighbors. The trouble with Harry is that he is... more
12:15 AM
C - 120 m

TV-PG
Widescreen
Closed
Captions
2:30 AM
B/W - 105 m

TV-PG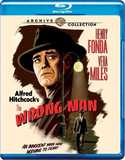 Academy Award winner Henry Fonda stars in director Alfred Hitchcock's real-life thriller of an innocent man trapped as the victim of a heartless criminal justice system even though... more
Synopsis: Jane Fonda recalls her father Henry's career as a star of stage and screen.
Dir: David Heeley
B/W
46 min
, CC
Synopsis: TCM host Robert Osborne sits down with Alec Baldwin to discuss Osborne's life and career.

Color
74 min
, CC
There are no titles in the genre scheduled.
Recent Movie News
TCM Movie Database
Your destination for exclusive material from the TCM vaults
LEARN MORE >